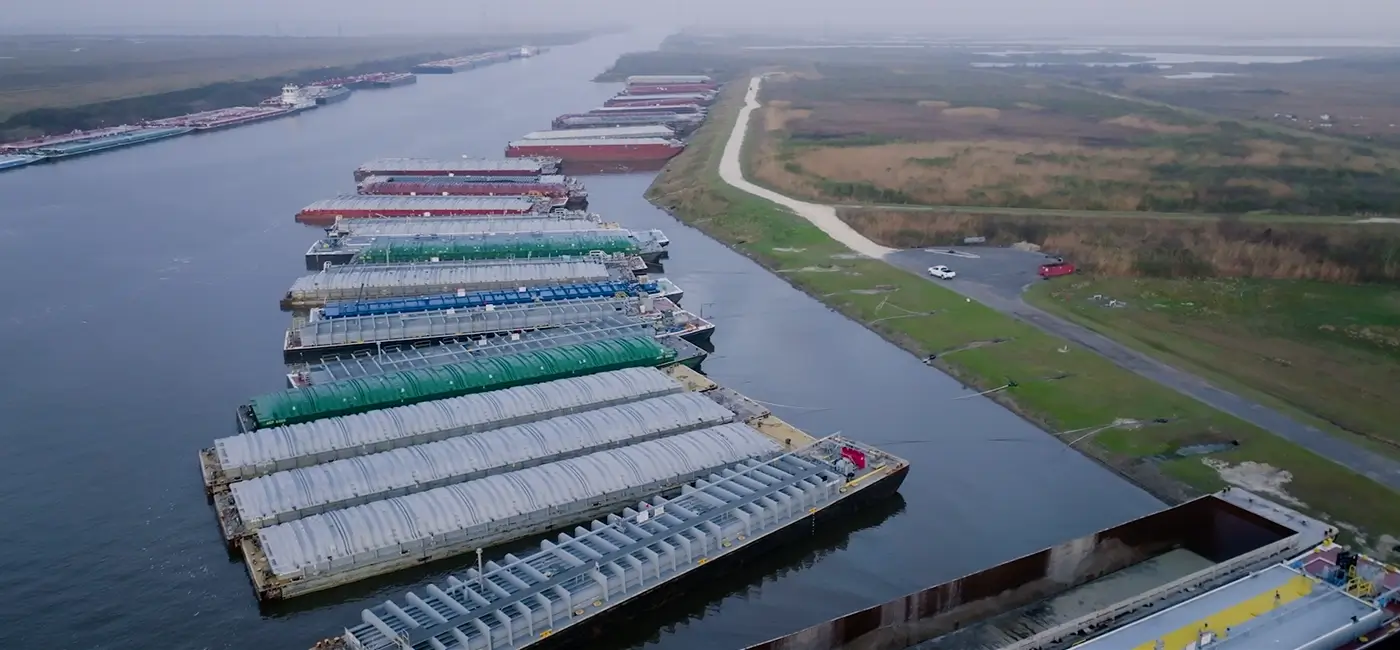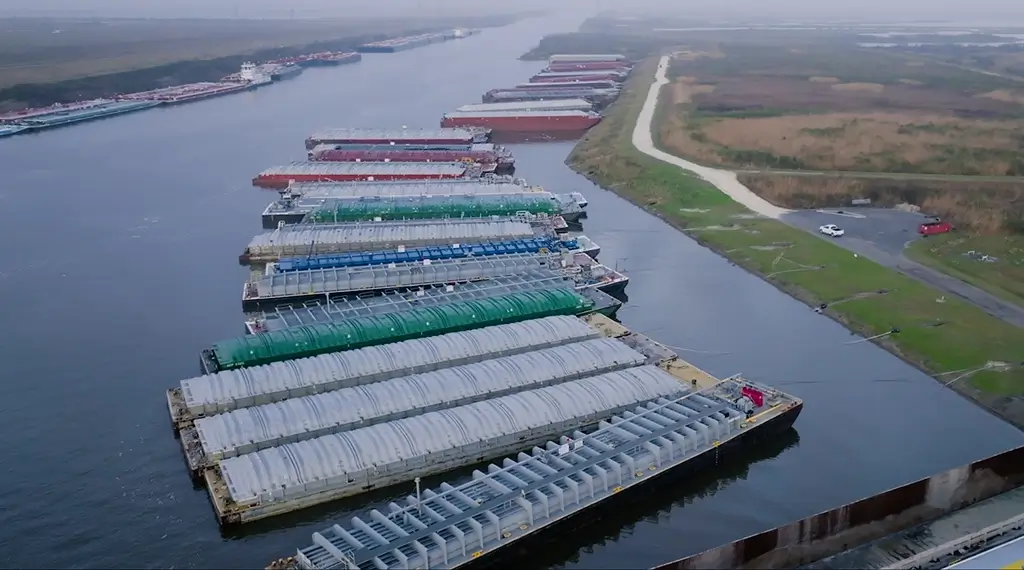 Services
Devall Fleeting Services
Handled With Care
We offer fleeting, shifting, as well as stand-by and assist boat services at several critical areas along the Gulf Intracoastal Waterway and the Lower Mississippi River. Our fleets are managed by an expert team that is committed to safety, efficiency, and being good stewards of our environment.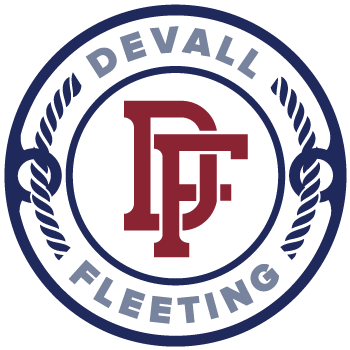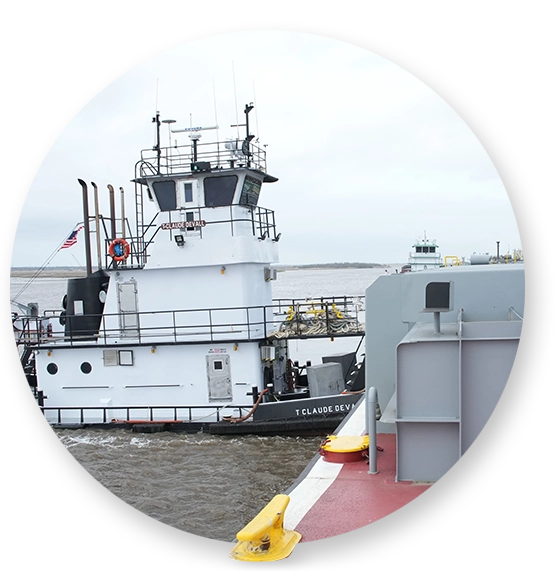 Barge Fleeting Services
Our fleets specialize in servicing hazardous and CDC cargoes in all kinds of barges: pressure, regulation & oversize tank, heater barges, as well as non-regulated liquid and dry cargo barges.
Devall Fleeting Locations
All our fleeting locations are secured by perimeter fences, remotely monitored cameras, and staff who perform roving mooring, barge, and security inspections 24/7.
Victoria Barge Canal
Located just west of Bloomington, TX, this fleet serves all berths along the VBC. From the aggregate operations in the Port of Victoria to specialty chemicals in Greenlake, TX, and everywhere in between, our Victoria Barge Canal Fleet is standing by to help.
Southwest Louisiana
Our Hackberry fleet, located at the intersection of the ICWW and the Calcasieu Ship Channel, and our Lake Charles Harbor Fleet, located at Clooney Island, work in unison to provide fleeting and shifting services to cover all berths from the Lake Charles Area to the mouth of the Calcasieu River.
Lower Mississippi
Located at LMR mile 199 just south of Plaquemine, LA. Offering fleeting and shifting services to all berths between Baton Rouge and Norco, LA and beyond.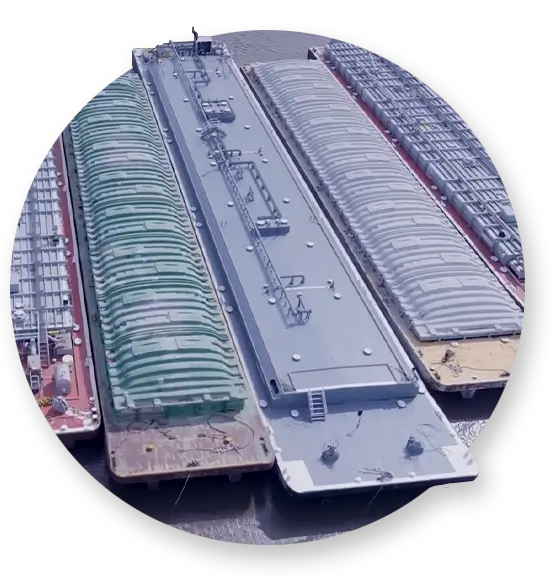 Barge Shifting Services
Shifting, Assist, and Stand-by Boats
Twenty-four hours a day, seven days a week, we shift barges with an industry-leading level of service. Our fleet boats are manned with the same highly trained crews we use in our mainline services, crews who understand and respect the sensitivity of hazardous cargo operations.
Whether you've trusted us with a CDC pressure barge or a 30,000-barrel oil barge, your valuable barges and cargoes are in the hands of experts that care—we understand the high standards of our industry, and we treat every barge just like our own.
When there's an unfavorable wind, strong current, tight quarters, or you just need help building tow, we'll always be happy to provide an assist or stand-by boat to keep your operations moving.
As red-flag fleeting experts, we ensure 100% of our fleet boats are vetted by industry safety & quality organizations and are approved to call on any berth. Our high-quality fleet boats, together with our dedicated crews, have made us the industry's partner of choice for the first and last mile of countless voyages.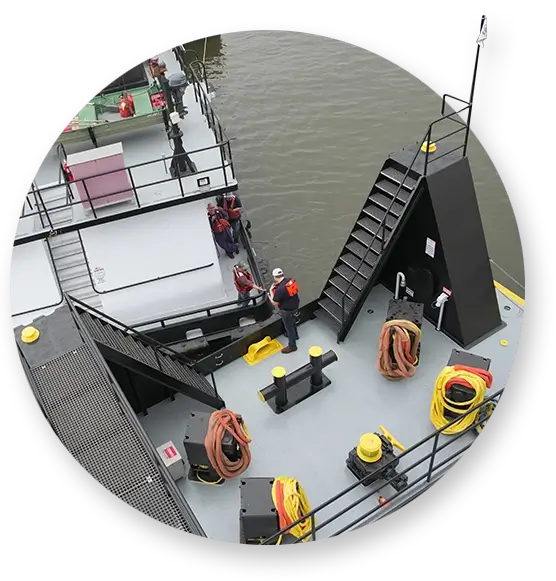 Crew Change And Deliveries
We understand, more than most, that it takes a village to operate on our waterways. All our fleets have berths with direct shore access for your towboats. We're happy to facilitate crew changes, supply deliveries, service technician attendance, or management visits…whatever you need, we understand.
Discover How We Run Better
Learn more about how our fleeting and shifting experts can help you operate more efficiently.