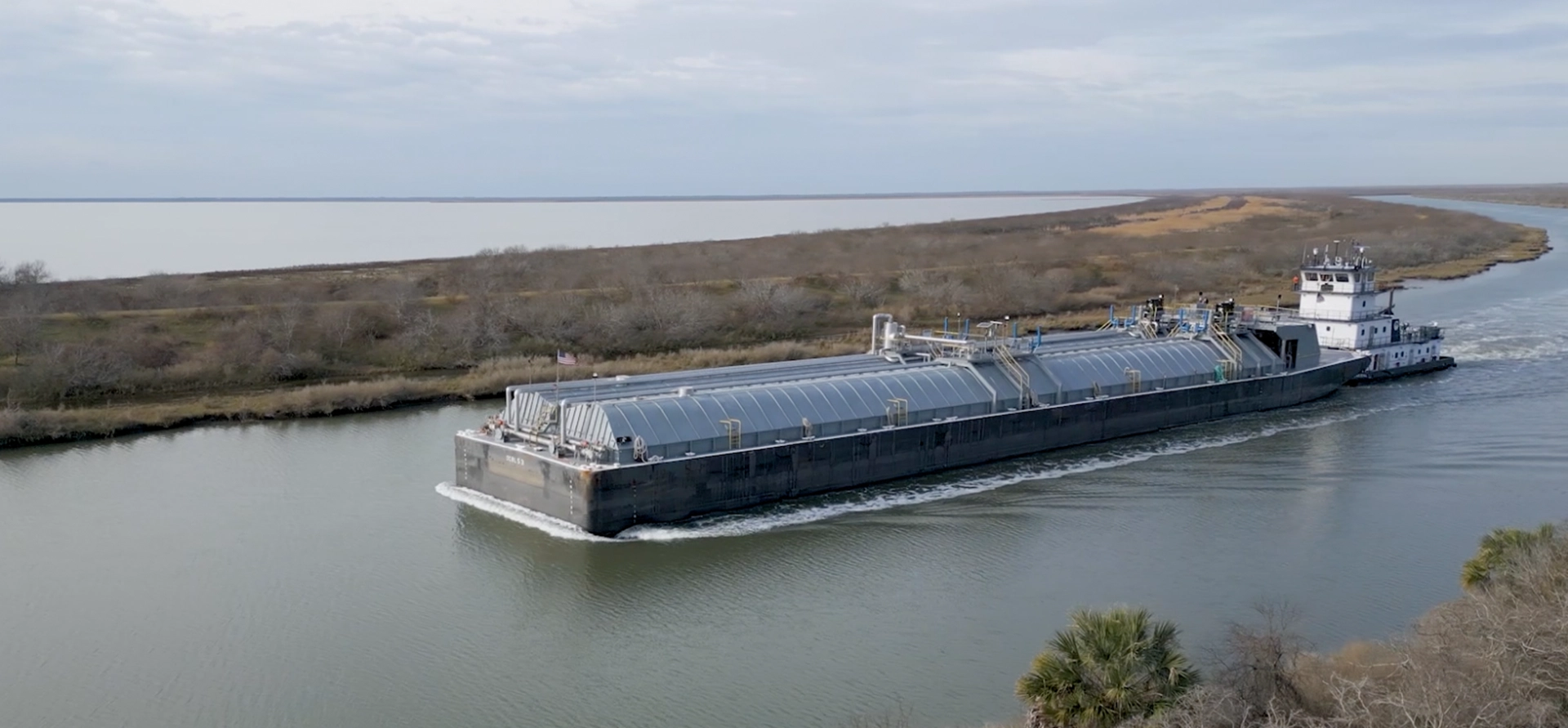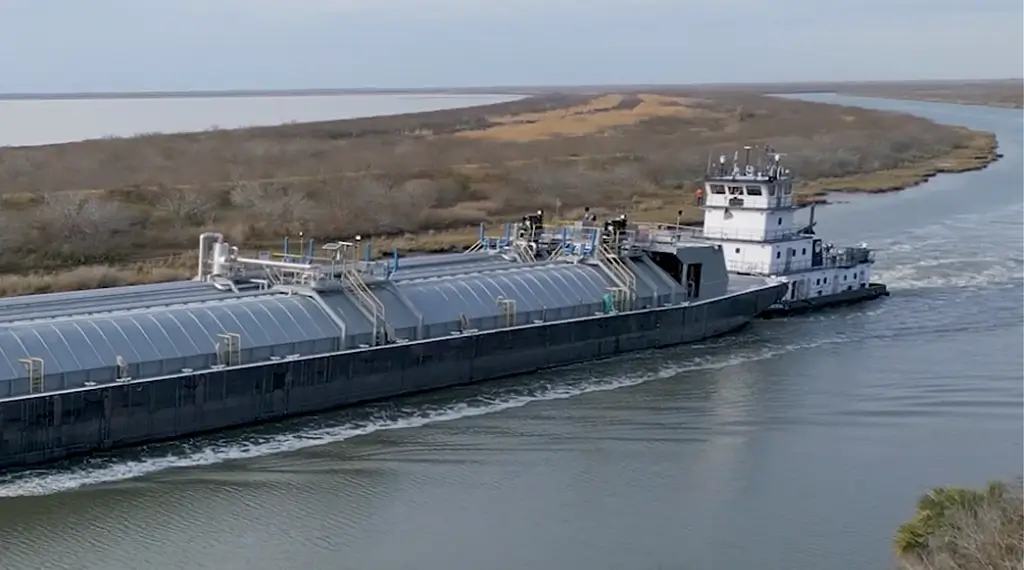 Services
Marine Transportation Services
Going The Extra Mile
We provide best-in-class waterborne bulk-liquid transportation services across the entire U.S. inland and coastal waterway system for the chemical and fertilizer industries.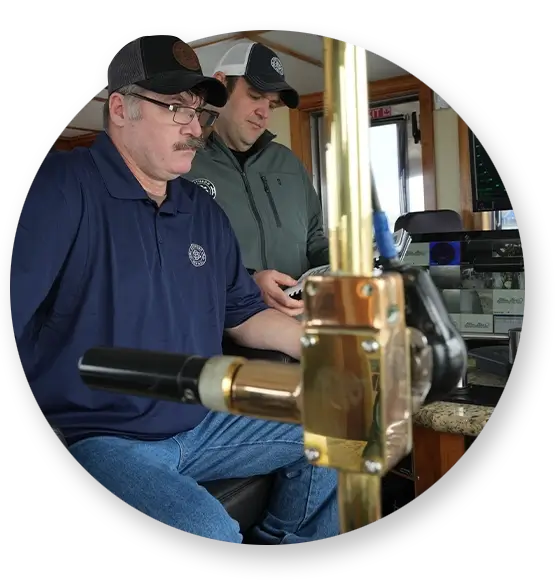 Moving Safely And Efficiently
At Southern Devall, the safe and efficient transportation of our customer's products is of the utmost priority. Customers, near and far, benefit from our modern and diverse barge and towboat fleet operated by seasoned inland marine transportation experts with years of know-how to care for their needs.
Our Diverse Barge And Towboat Fleet
As an industry-leading barge line operating on America's canal, river, and coastal waterway network, we offer state-of-the-art vessels to meet your needs.
Liquified Gas Barges
Cryogenic Anhydrous Ammonia
Fully pressurized liquefied gas barges
Offshore Barges
Fully certificated for international voyages
30k bbl Barges
Lined and unlined cargo tanks
High-heat cargoes
Polymerizing cargoes
O2 sensitive cargoes
70+ Towboats
Retractable wheelhouse
Canal boats
River boats
1,200 to 5,000 hp
10k bbl Barges
Lined and unlined cargo tanks
Heated and temperature sensitive barges
In-house "Houston Class" design for added safety on certain cargoes
Stainless steel barges
Acid barges
Polymerizing cargoes
O2 sensitive cargoes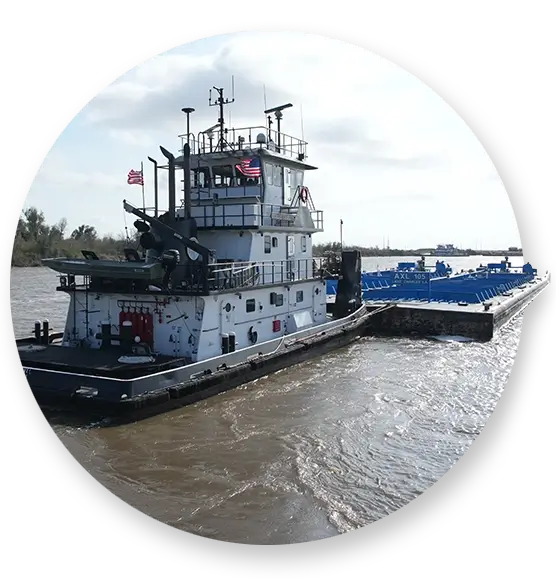 Custom Designed Barging Solutions
We maintain high standards for our equipment and, more importantly, for ourselves. We are constantly working to improve our performance and the service level we provide to our customers. Despite our efforts, from time to time, we encounter new cargoes or complex supply chain problems that we don't offer a solution for, but this is where we shine!
We take pride in listening to our customers to understand their unique needs, and then partnering with them to design solutions that exceed their expectations. Whether it's as complex as designing and building a fully customized barge for a specialty chemical, or something simpler, like developing special handling and monitoring procedures for a product while it's under our care, whatever your needs--we're eager to work with you to find a solution.
Custom Solutions We Have Designed, Built, And Operate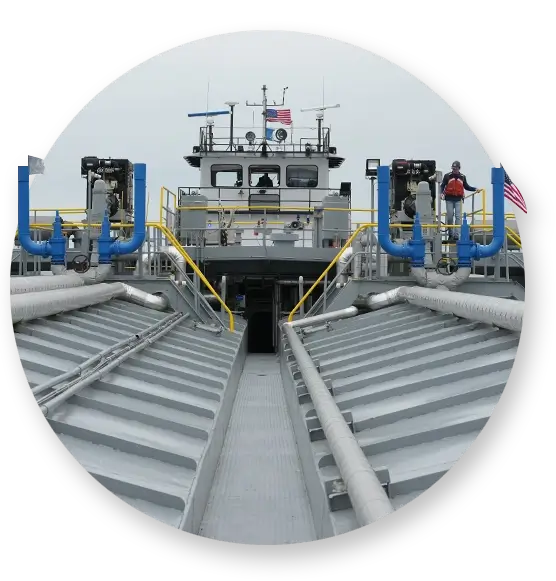 Liquified Gas Barges
Refrigeration barges to support long-term floating storage
Barge-to-pipeline transfer barge
Insulated pressure barges
10k bbl Tank Barges
Nitrogen blanketing systems for cargoes requiring laboratory grade nitrogen (99.999% pure N2)
Precision temperature heater barges
Parcel tank barges with full transfer system segregations to optimize small-lot product supply chains
Dual cargo sulfuric acid barges
Barges designed for maximum efficiency while carrying low-density cargoes
Barges designed for the unique loads of very high-density cargoes
30k bbl Barges
High-frequency lightering (ship-to-barge transfer) designs
Externally framed 6psi, specialty chemical barges
Marine Asset Management And Operation
Through our Marine Asset Management services, we provide full-service technical management of our customers' vessels. We provide the horsepower and manpower to operate their vessels while handling the complex compliance and regulatory responsibilities of vessel ownership. From tankering to repairs and maintenance, we treat our customers' barges like our own while providing our customers with access to our economies of scale in vessel technical management. Our asset management service is backed by full corporation in maintenance planning and compliance programs, as well as full transparency into all expenditures. In addition to keeping our customers' day-to-day maritime operations on course, our management service provides a level of asset oversight that helps extend the operating life of vessels under our care.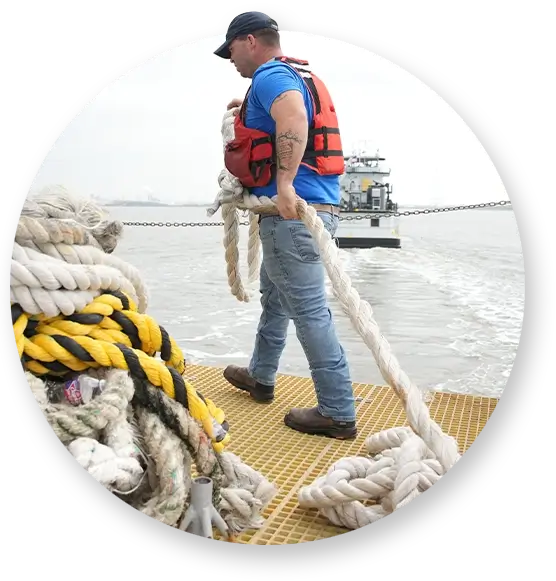 Lightering Services
As experts in the transportation of chemicals and fertilizers, our mariners and shoreside professionals have the experience needed to safely conduct direct ship-to-barge cargo transfers, commonly referred to as lightering. We see lightering as a value-add service for our customers that can improve supply chain efficiency & flexibility while minimizing our customer's exposure to ship demurrage. We bring decades of experience to every transfer and can modify barges to improve efficiency for customers who lighter frequently. We aim to keep our customer's business pushing forward 24/7/365, and providing flexibility of lightering is one more way we can help.
Let Us Help Push Your Business Ahead
Learn more about how we go the extra mile to give our customers a competitive advantage.